Get 2 Can Dine deals at Swiss Chalet®.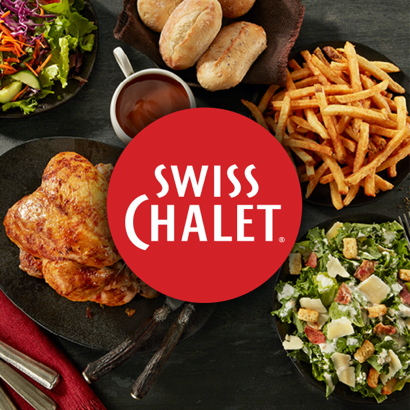 Get 2 Can Dine deals at Swiss Chalet®.
Do you love a hearty meal? Do you love a 2 Can Dine deal? Did you secretly watch that TV channel featuring a loop of rotisserie chickens spinning round and round? Then this one's for you.
Members get 2 Can Dine deals on dine-in, walk-in takeout, prepaid curbside pick up, and contactless delivery orders at Swiss Chalet®. With over 200 Swiss Chalet® locations across Canada, two Quarter Chicken Dinners and one grand ol' time are only an order away.
Grab these deals now!
good to know

Offers end April 18, 2021.
Offers not valid in combination with other Swiss Chalet® offers and promotions.
®Registered Trademark of Recipe Unlimited Corporation.
®Pepsi - PepsiCo Inc., used under license. PepsiCo Canada ULC.
Real good contests. Real lucky winners.
Legend has it that checking out past winners of our awesome Member Benefits contests gives you a bit of good luck to win your own...